Software maintains employee in-out, attendance, leaves, time scheduling, vacations, Shifts patterns and Payroll details.
Employee Planner Software is designed to automate the time-consuming and complex task of employee planning/scheduling in your company. Software easily maintains staff shifts patterns, leaves, trips with complete payroll details according to the company policy. Advance solution for small to large organizations to optimize scheduling process with reduced management costs.
Solutions :
Maintains Staff Shifts Patterns.
Maintains Employee Leaves.
Maintains Employee Payroll.
Maintains Employee Tour Details.
Maintains Employee Work Hours.
Calculates Employee Overtime.
Maintains Employee Time in/off.
Generate Company Reports.
Generate Employee Reports.
Maintains Employee List Details.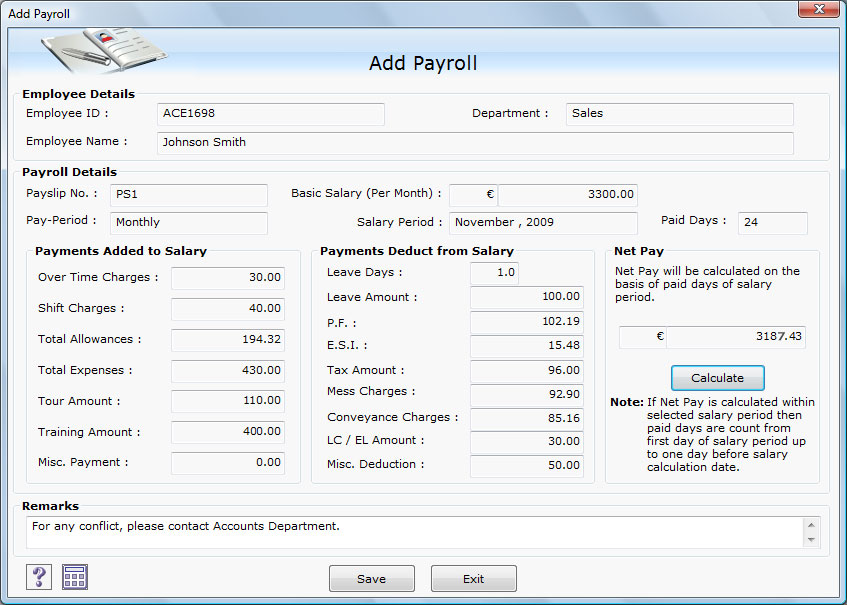 Simple and easy to use software records and manage Company Employees tour and training activities in systemic manner. Software with advanced feature set offer complete solution for small to large corporation to manage multiple Company Tour and Training records with Tour Type, Training Course and Training Provider information details along with option to generate Tour and Training pass.